Why is Comic Books Good for Children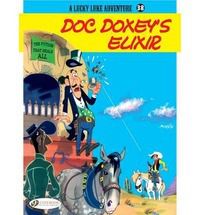 Most of the parents are unaware of the fact that reading comic books can be highly beneficial for the children in various ways. Unfortunately, many consider comics to be a second-grade literature and this is the primary reason for which the parents keep the children away from the comics. Excluding the adult comic books, there are various other children's comic books which are fun to read and educative in every sense.

There are various types of comic books available for the children. They include various types of story plots which are very appealing for the young mind. Now let us have a quick look at major aspects that make comic books highly beneficial for children.
Enhances the Power of Imagination
Comic books are colorful and they take the child imagination to a different level altogether. Studies have proved that comic books enhance the children's power of imagination. Children's have a tendency to accustom themselves with the characters of the comic books. The interesting plots and colors appeal to a young mind giving a push to their young imagination. Popular comic books like Lucy Luke Books are highly entertaining for children and the swift plot and storytelling of this book is sure to give the young minds an edge.
Enhances the Reading Habit
Comics are considered to be a perfect medium to enhance the reading habit of children with reluctance for reading. The swift story plot of the comic books are attractive and this is a primary reason for which the children who once gets into the habit of reading comic books can never leave it behind. This indirectly enhances the reading habit of the children and they do not face any problem while reading the regular textbooks.
Reading comics can help a child to develop strong memory skills. Comic books engage a sense of revision because most of them come in various editions and this indirectly increases them memory skills of the children to a great extent. In addition to this, comic books also engage a sense of prediction and suspense which is regarded as an effective aspect of developing the memory skills.
Enhances Creativity and Develops Zeal to Write
In addition to enhancing the imagination power, reading comic books develop a sense of creativity among children. The animated characters of the comics add colors to the young minds and this is a major reason for which most of them tend to draw these characters in leisure time. Experts believe that children can develop zeal to write if they regularly read comics.

The fact that comics cause the young minds to deviate is not correct at all. Looking at these benefits it can be rightly said that comics are the best reading guides for children. Especially popular comic books like Lucy Luke Books are sure to provide all these benefits to children.